Yeah, I know it's such old news now. But for those of you who followed some of our
improvements to our old apartment
, I thought I'd show you a few photos of a couple projects we actually finished. Also, just wanted to get some documentation up of what the rest of our first NYC apartment was like.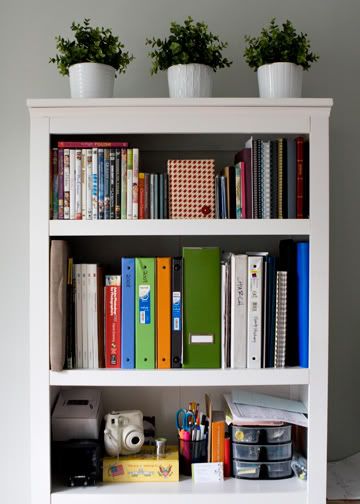 Green plants on top of the bookshelves - they brought a nice softening to the room.
Awesome round mirror (super cheap at IKEA)
And the crowning jewel was our family photo wall.
It took us almost a year to conceptualize, gather materials, paint and hang.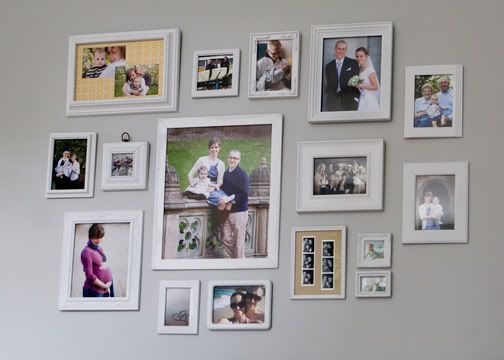 I love how it brings some family history into our living space.
We can look up and see a number of big events and fun times in our lives.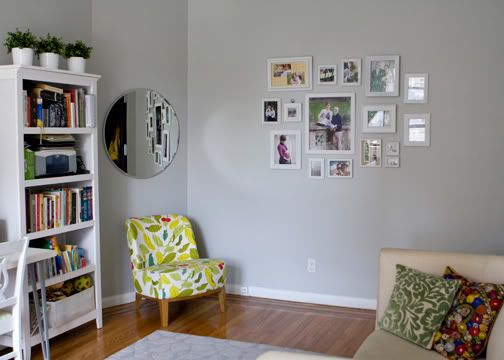 I'm very happy with the way the living room turned out.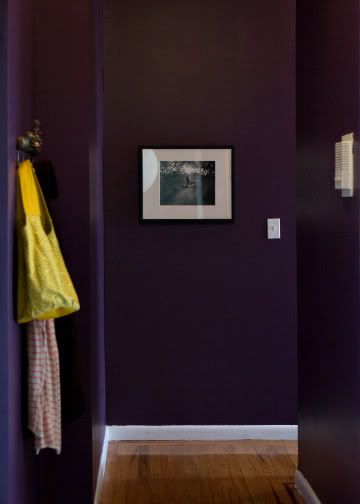 The purple hallway was always a conversation starter.
In this photo, the front door is just off to the left and the kitchen is just to the right.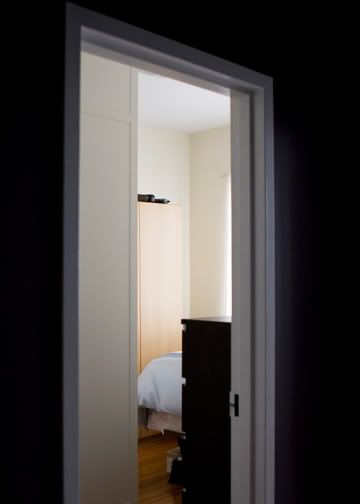 I like this photo because it gives you a good idea of just what a small space we had. When you go around the corner in the hallway, you see this doorway. From the doorway you can see our dresser, our bed, and a wardrobe crammed at the foot. You can also see the wall to Ellie's little closet/room. We really crammed a lot into this room - and it felt like a sailor's quarters.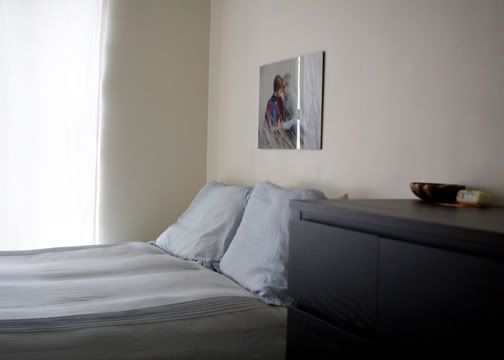 Not much to say about the bedroom. Our decorating didn't get this far in 1 year.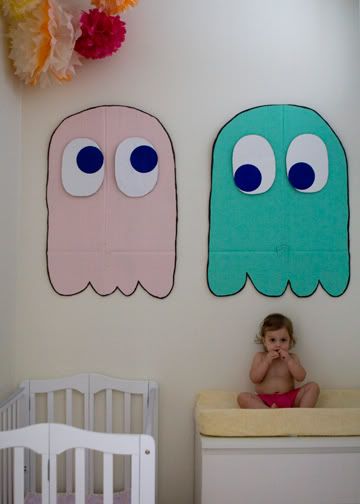 Also, what you see is what you get in this photo - her room was about 5'x6.5'
Super tiny!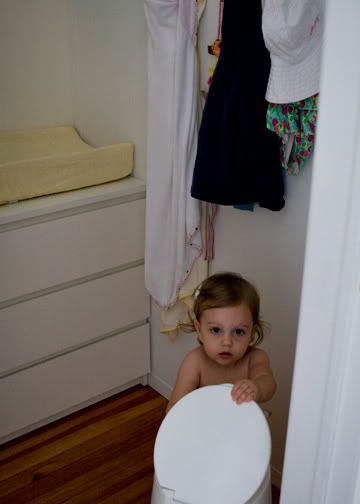 Ellie wanted to make sure you got a good look at the diaper genie, as it was her favorite feature in the room.
And here is the adorable art piece that hung above it - made by my awesome friend,
Holly
.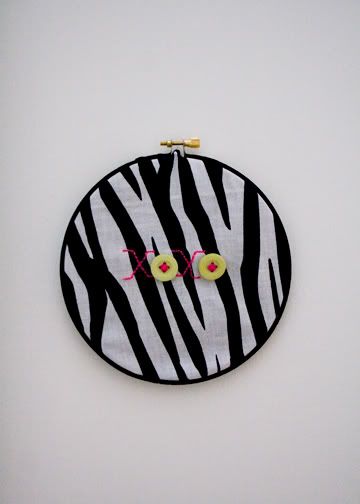 We loved our little apartment in the time we lived there. And I love that everywhere we go, no matter how long we plan on staying, we try to improve it and make it feel like home. I really miss our old kitchen with it's brand new appliances and I miss the natural sunlight of B-52 (not to mention, how cool was it to live in the
love shack
?), but there are SO MANY dreamy things about our new apartment.
I'm sure in time we'll have it spiffed up and looking like home sweet home. Can't wait to get started!