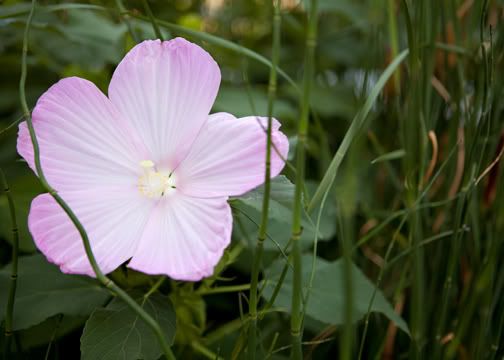 It's a girl, it's a girl, it's a girl, girl, girl.
We are so thrilled. When I found out that Eleanor was a girl I was very excited, but to hear that we will be the parents of two daughters...well, it just put me over the moon. My head is filled with visions of two precious girls running through sun-drenched fields.
Sundresses, flowing locks, the whole nine yards.
Joe and I can't wait to meet Ellie's little sister and to watch them grow together. What better gift could I give my daughter than a sister to be her friend forever? We have also pondered how exciting it will be when they are old enough to steal each other's clothes and boyfriends, the fights that will ensue, and what a drain on the pocketbook it will be if they get married close together. Yeah, we've looked that far into the future. Can you tell we're excited?
Originally I was going to post a picture of my belly with a bow glued to it (clever, I know) - but on second thought decided not to put my protruding hairy belly button on the internet for all to see. The flower's classy, right?