Today when I was getting Ellie dressed she noticed a couple dots on her chest. I told her what they were. There followed a conversation in which I confirmed her suspicion that indeed, Daddy, Mommy, and Baby Wren all have nipples.
But no, honey, Elmo does not.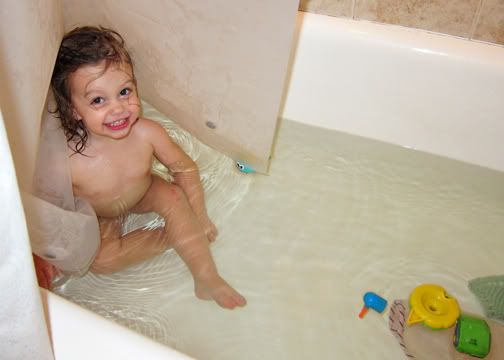 This girl is just too much! She makes us laugh every day.