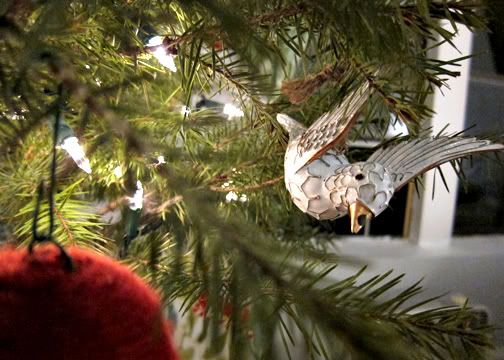 Every Christmas we buy a new ornament for our tree. It's one of my favorite traditions. We try to find an ornament that represents the year for our family. Last year it was a little wooden taxi, this year a beautiful metal bird. It's for Wren, of course.
I love the image that she just gracefully landed in our lives. I have hopes that she will be sweet and gentle and that her tender song will gladden the hearts of those who know her.
Will I ever regret naming my baby after a bird?
Maybe, but not today.
Birds are so in
after all.
I hear rumor around the internet that
foxes
are the new birds.
Foxes on kids clothes, foxes on pillows and stationery.
Foxes are cute, but naming your daughter Foxy is just asking for heartache.