Somebody turned 1!
Oh Wren, believe me, I lost sleep over the guilt I felt for not throwing you a big birthday party. I knew you wouldn't care now, but could just hear the future conversation we would have while looking through baby pictures. What do you mean Ellie had a big first birthday party with people invited and decorations? You didn't do anything like that for me. Well, we learned this year. Your birthday is so close to your sister's and SO close to Christmas - we were just plain exhausted. We'll do better for future birthdays, Love.
So your dad made a cake, Great Grandma skyped in, and we let you open your ball popper vacuum and ingest a ton of chocolate frosting. You know what? It was pretty fun after all.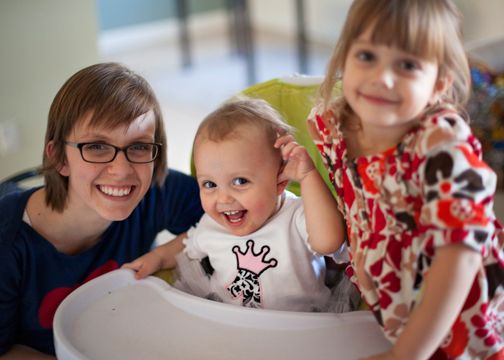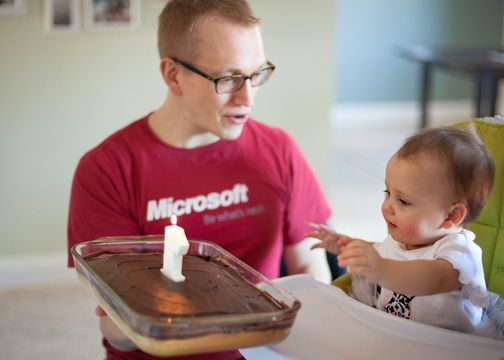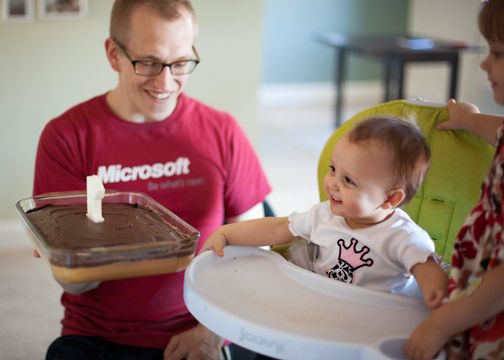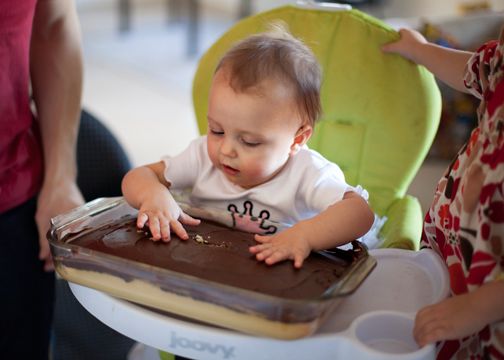 The timid approach - lasted only a couple seconds.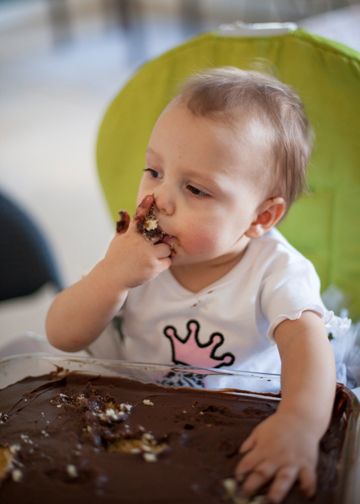 Once you had the first taste, it was time to get serious.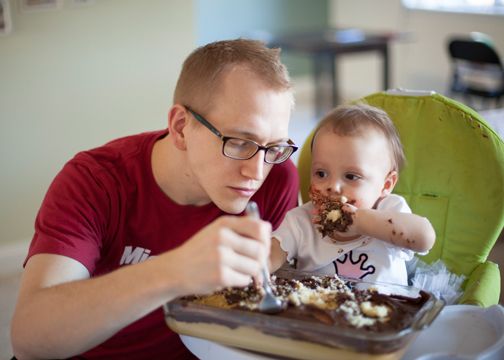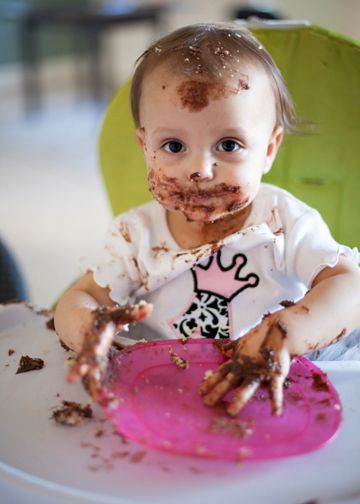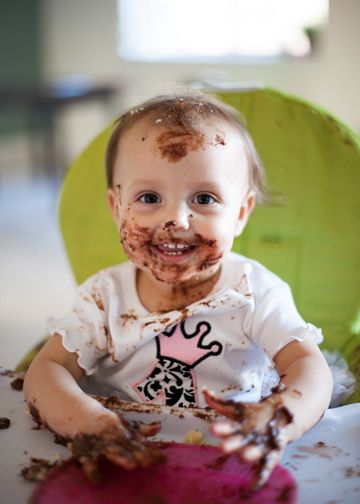 I don't think I've ever loved a photograph as much as I love this one.
You are perfect, darling girl.
Sweet Wren, what a force of nature you are! As we celebrated your first birthday I had many opportunities to reflect back on our time together this year, who you're becoming, and the way you've changed our family. When you are excited, your laughter pierces through the air. Never just happy - you are thrilled. The same goes for agitations. You take no thought for whimpering and instead move straight to high pitched screams that cannot be ignored. I think you must feel things intensely - who knows where you got that from, huh? You are a tough little girl who takes her share of falls without so much as a cry. You and Ellie are just starting to play together which excites you to no end. There's nowhere you'd rather be than hanging out with your sister. You give the sweetest hugs and thankfully you've finally stopped biting all of us. You are smart as a whip and full of personality. We've had our challenges this year, to be sure, but you have easily been such a bright spot in our times of difficulty and we're so grateful to have you.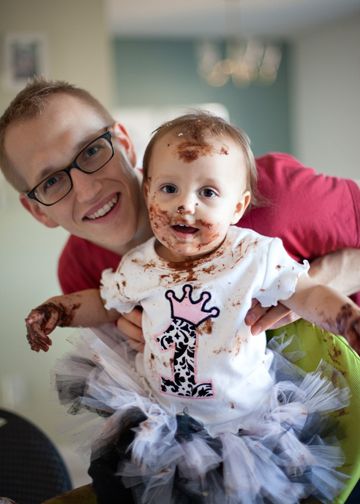 Your almond eyes mesmerize me. Your toothy grin fills me with joy. And I'd happily squeeze your chubby thighs all day. I love you sweet bird - for everything you are, and for all that you may become. Happy First Birthday, Wren.