It's true, I don't get out much anymore. But I used to. And I like to look at pictures like these to remind myself that there is a bigger world out there - just a few blocks away to be precise. And one day soon the weather will be warmer and my baby will be bigger and I will be brave enough to venture downtown with the two of them.
And then we'll have grand adventures together and I'll take great photographs to remind us of our fun days. One day soon all that will happen. Until then we will pass the winter with story books and breastfeeding and too much children's television. We'll be back in action soon, NYC - please still be interesting when that day comes.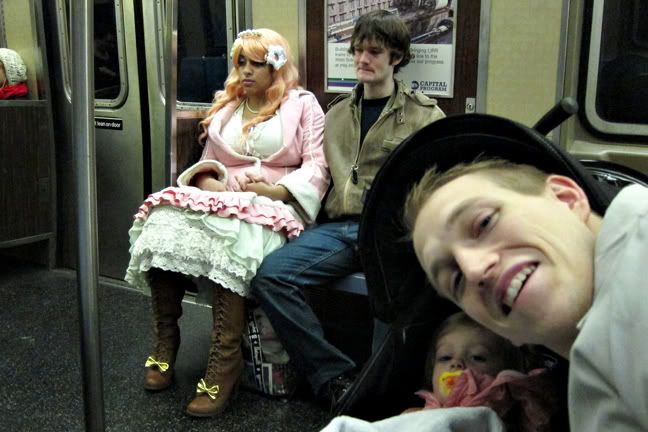 Of course I needn't worry about that.
Is it pathetic that sometimes I make Joe pretend to pose for a photo because I really want a picture of what's happening in the background, but I don't want anyone to beat me up? You do this too, right?