Well, it was much earlier in the summer that Joe and I celebrated our birthdays. But being the compulsive blogger that I am, I can't just move on without writing something about our little celebrations.
For Joe's 26th birthday we spent the afternoon touring the new section of Highline Park (along with every other person in Manhattan) and then we had delicious ice cream at Chelsea Market. Photos below. That evening my special gift to Joe was giving him a few free hours to rollerblade to his heart's content.
My 25th birthday was celebrated with an evening out. We saw the last installment of Harry Potter (very rare for us to actually GO to a movie) and had dinner in Little Italy. It was lots of fun, but sorry, no pictures. Instead, enjoy these photos from Joe's celebratory day.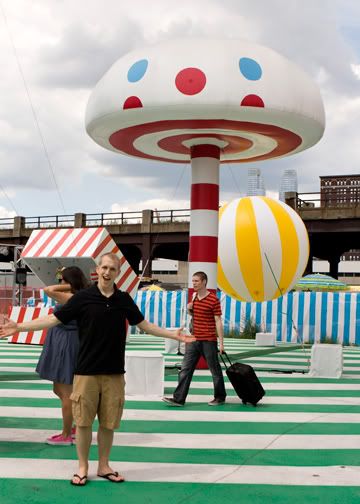 Before we hit the Highline we saw this crazy inflatable exhibit that felt a lot like being in a nintendo game.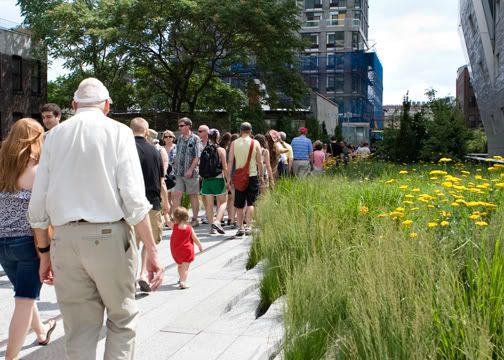 Where's Waldo? Can you find her?
I think the interesting views are the best part of Highline Park.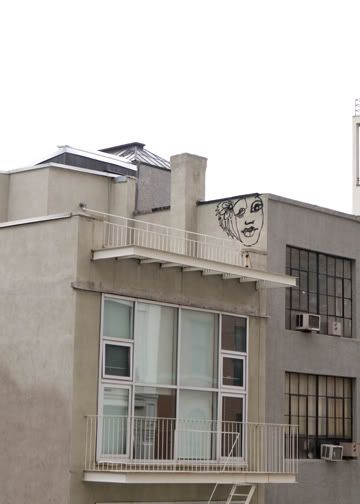 Ellie enjoyed picking pebbles and eating apricots.
This afternoon together was a simple but nice way to celebrate Joe's birth.