Yes, it's true. There are many days that Ellie and I watch more than our fair share of Hoarders and Blue's Clues (a show for mommy, then a show for baby, rinse and repeat).
I don't blog about those days because 1) I've got a reputation to maintain and 2) you all have these days too; you don't need to read about them here. But a couple weeks ago I had a where I was just so proud of my mothering efforts. We did something fun! I forced myself to relax and relinquish control. I overcame my obsessive need for a clean house and opted instead for a morning of memory making.
We made a playhouse! We painted a box. We invited some friends over and had a grand time.
Seriously, nothing makes me feel like a better mom than the occasional day like this.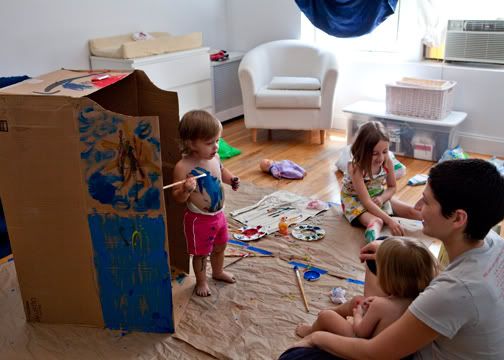 Of course, after painting the box for a while, it became way more interesting to paint ourselves.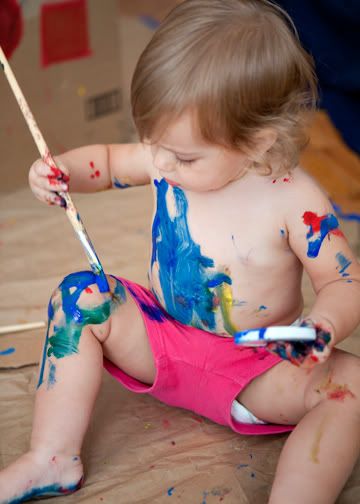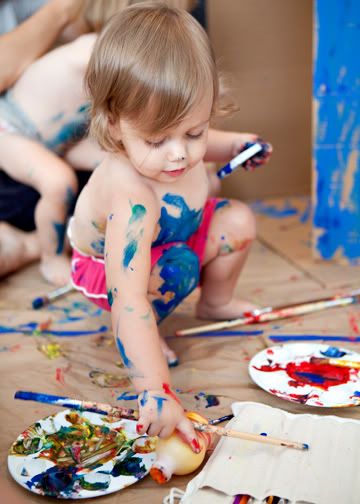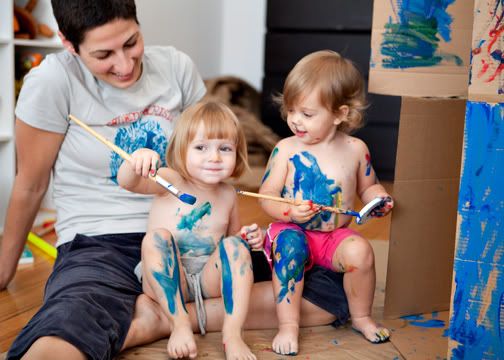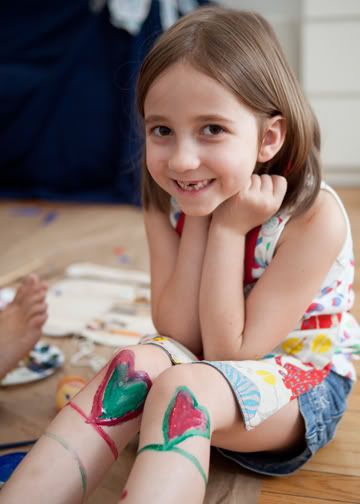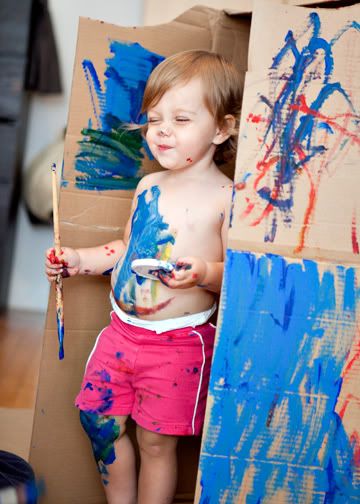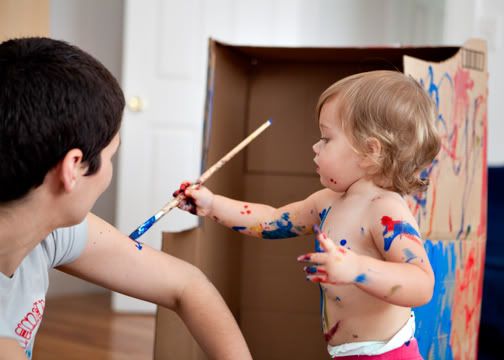 Just before the painting got too chaotic, we dumped those little girls in the tub and called it a day.
Look at these faces. That's how you know there was a good time all around.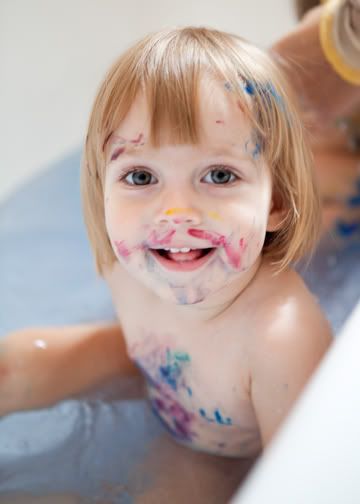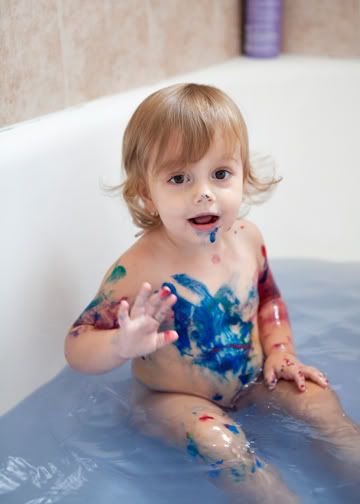 Bye everyone. Come back next time my mom lets me do something super fun.
I can't wait!
What do you do with your children that makes you feel like a superb mother? What are your mothering proud moments? I need more ideas around here.