A few people have asked to see photos of our apartment and I am happy to finally share a little tour of our living room today. We've put a lot of work into this part of our apartment since we moved in and I think it's coming along nicely. It's amazing to look back on what it was like when we first moved in.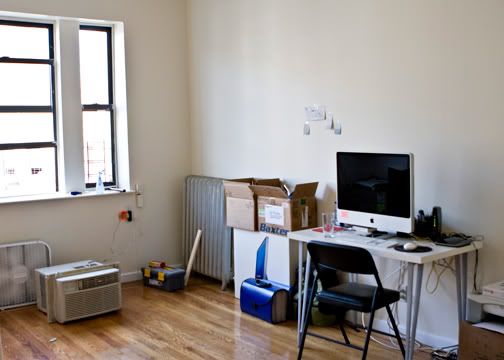 This is what it looks like today: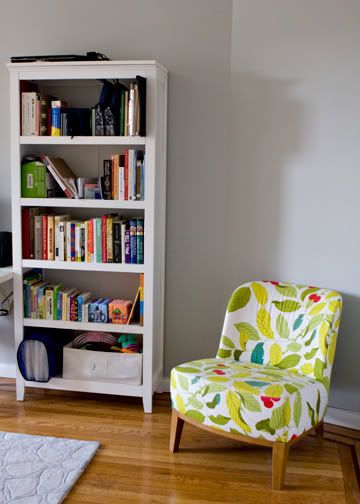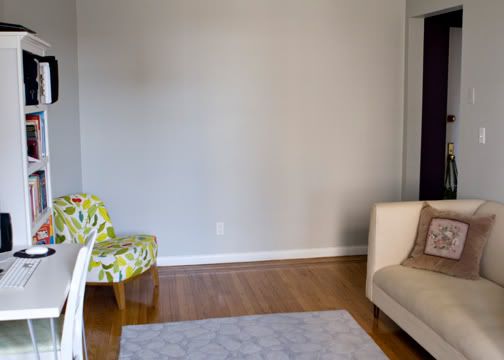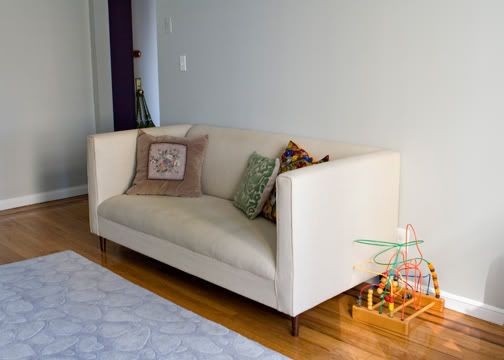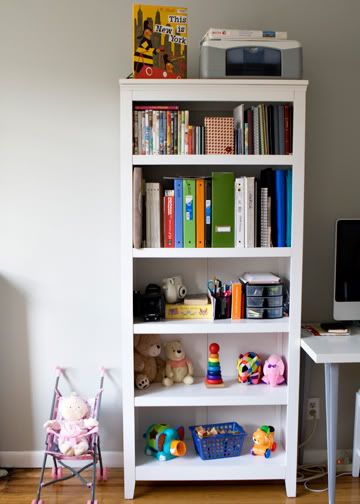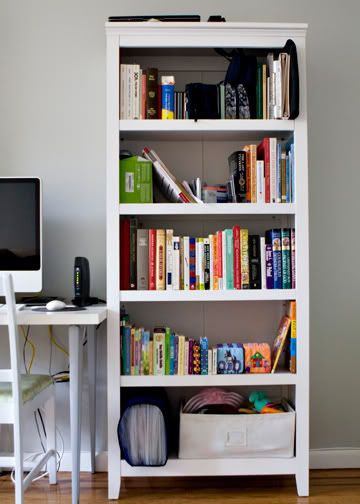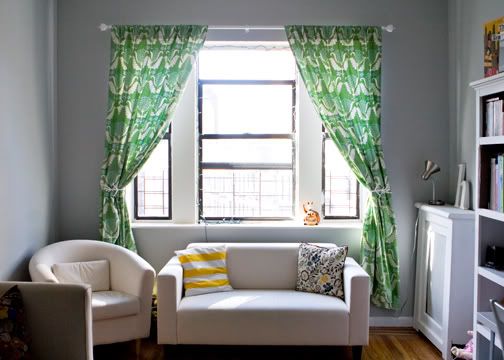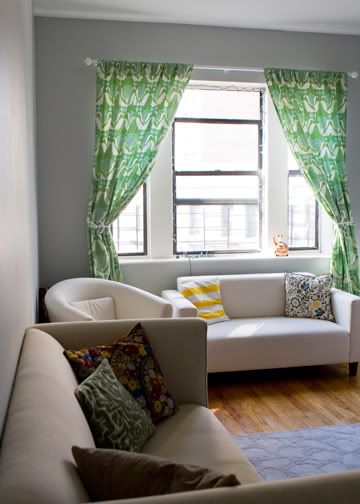 A list of things I love about my living room:
- so much sunlight
- great view all the way down the street
- love, love, love the gray walls
- happy curtains (my friend Megan helped me make them and they add so much to the room)
- Ellie has a presence in the room, but it doesn't feel over run with baby stuff
- the little reading couch is my favorite place to curl up with a good book
It's still a work in progress. Here are some things that could use improvement:
- giant blank wall (visible in 4th photo) needs family photos hung
- big space above the couch is begging for artwork
- place a mirror over the leafy chair (serious lack of mirrors in this house)
- do something with all the computer cords - they drive me bonkers!
- remove stuff from top of bookshelves and replace with plants
- some shelves need serious organization and styling
- we could use one more light source at night
I'll be sure to do another tour when the finishing touches are up. You know, so you can get the full effect.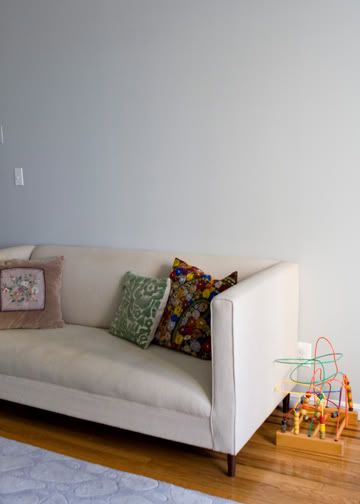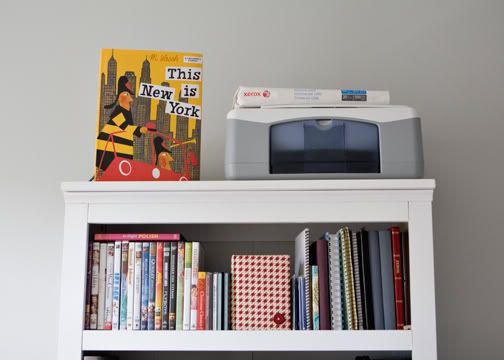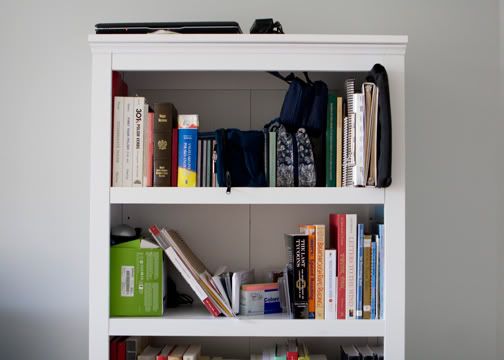 These two shelves are a major thorn in my side. Unsightly.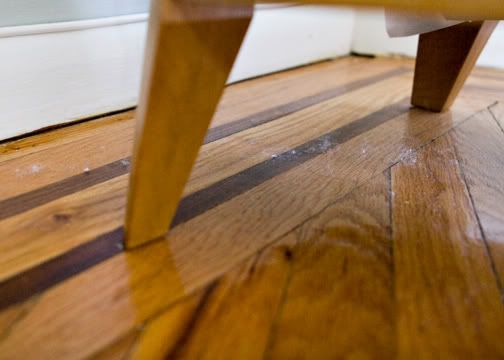 Oh yes, I also have a major dust bunny problem, even though I clean compulsively.
And in the spirit of full disclosure, look at all the stuff I had to shove into the hallway for this tour.
Awesome.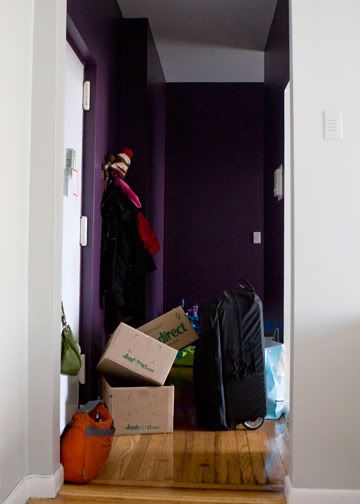 Yes, we painted the hallway deep purple.
It was supposed to be a little more plum-y, but we've grown to love it.
Thanks for being my virtual home guests, hope you'll invite me to your place soon!