Well, as you all remember we had a birthday party for Eleanor back in December. I could say that I'm sharing these photos for the benefit of friends and family who were not able to attend. But in the spirit of full disclosure I'm going to admit that I'm putting these photos up because I put a lot of work into this party and if I don't blog it, it just feels wasted. Twisted? I know. So here are some details and action shots from the rocking-est first birthday ever!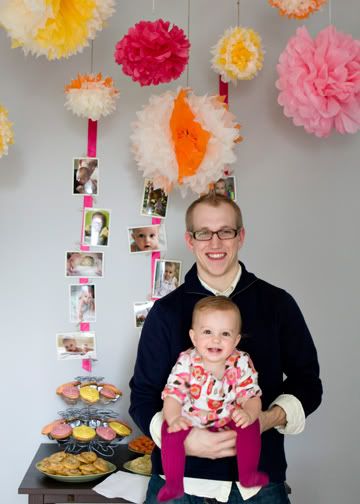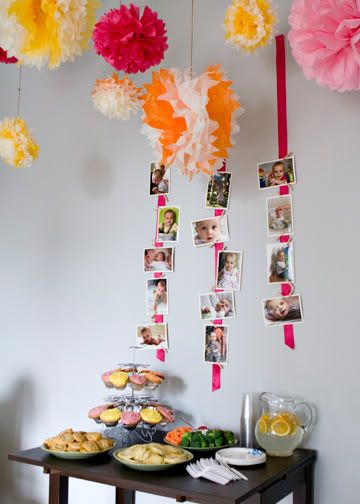 Menu items: Cupcakes, sausage pinwheels, pierogis, veggie platter, lemon water. Classy food for a classy girl. I am not a cupcake master and thus will be purchasing them in years to come.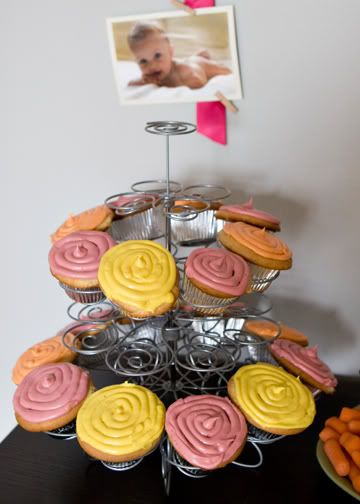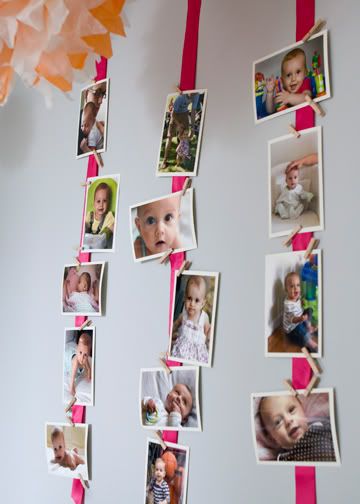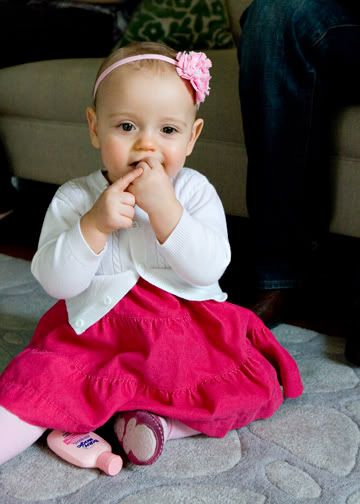 The Lee twins came to celebrate and I appreciated not only their attendance, but also that Bethany dressed to match the theme of the party.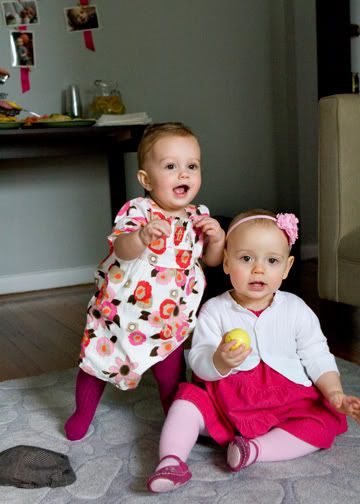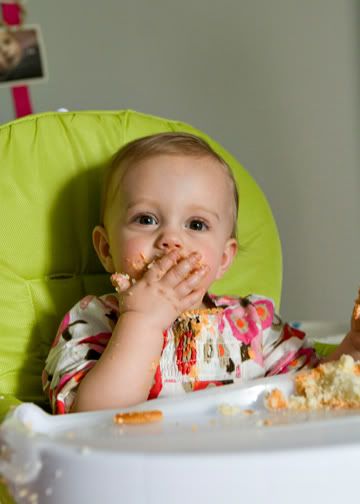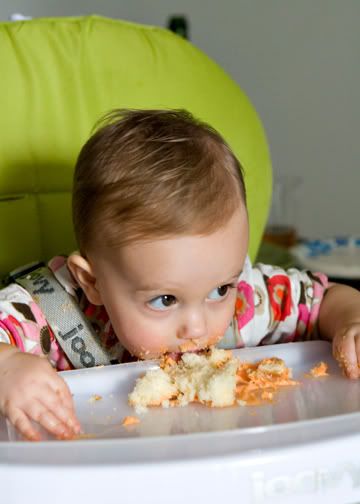 After the cupcake consumption, Ellie required an outfit change.
Uncle Carl and Aunt Becca stole the show with THE perfect gift. Ellie wouldn't let go of it all day. She had places to go and people to see.
Seriously, do not try to take the stroller, even for a "best friends photo."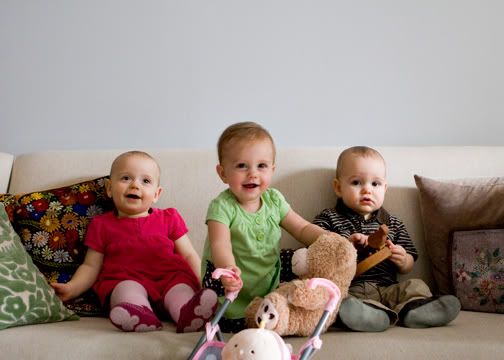 And here we have photographic evidence that I actually did attend my daughter's first birthday party. Thanks
Debi
! I'm the one on the left, kneeling with the giant camera. I wonder if that is how Ellie will remember me - the person who ruined all the fun moments of her childhood by saying, "OK, now look over here." "Just one more."
Aaaahh, I am my mother's daughter. At the end of the day I think to myself, "Well, at least I got the photo."