I got a new haircut. I'm definitely on the fence about it. Sometimes I think it looks awesome, but most days that's not the case. A few of you from out of state have asked to see photos. You can look at the photos, (taken on the awesome webcam) but you have to agree to read my random thoughts as well.
So, I wanted to look like
Winona Ryder
, but I just don't have her thick eyebrows. The hair stylist kept cutting and cutting and I trusted her (maybe a little
too
much) because she's a professional and I was paying her (
waaaay
too much).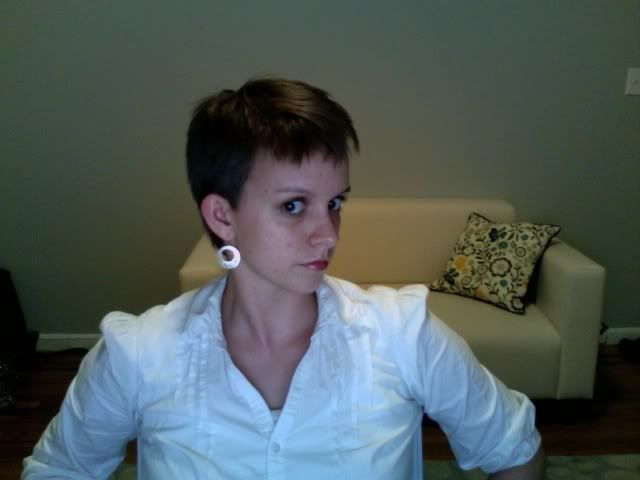 I left the place feeling like a shorn sheep. I love short hair. Love, love, love it. Want-to-marry-it-and-grow-old-together-love-it-so-much. But this is maybe too short.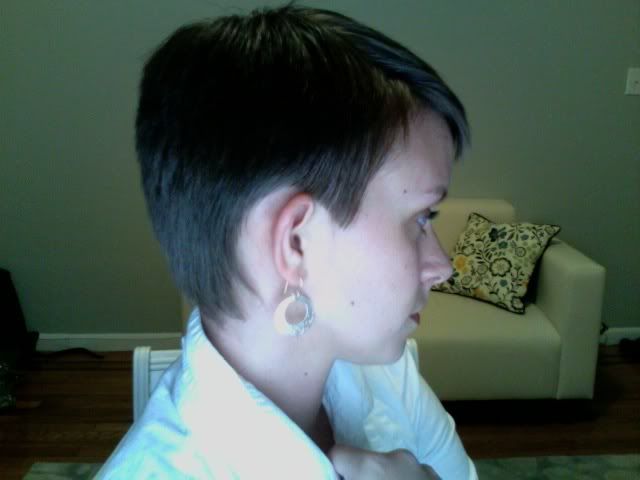 Plus, there is a shocking amount of hairless space behind my ear. Does this concern anyone else, or just me and Joe? She left these long pieces in the back. "To create more of a
look,
" she said. From the front it
looks
like I'm cultivating rat tails back there.
Just as a side note, I do not blame the hair stylist for this cut. It stems from my complete inability to articulate exactly what I want my hair to look like and also a crippling fear of telling someone they are doing something I don't like. I just show up with a picture and let the woman interpret it how she will. I'm a bit of a mute in the barber's chair. I just smile and nod and try to look agreeable.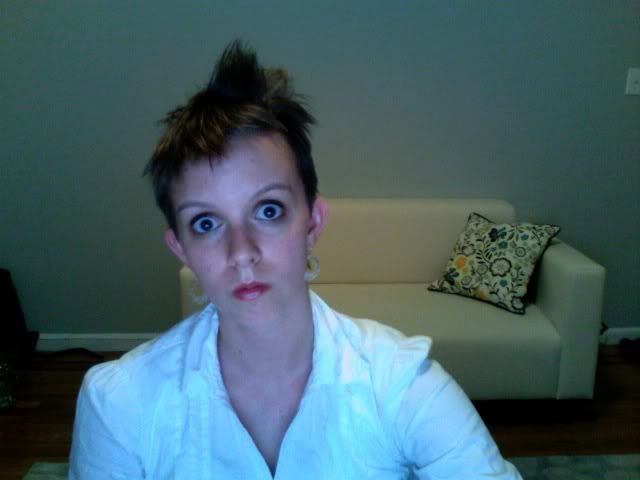 This is what I look like when I wake up. (minus the makeup and earrings)
When I go out I want to wear a shirt that says, "You don't have to pretend to like this haircut, I'm not even sure I do." That way my friends won't feel obligated to make up compliments that put their eternal souls at risk for lying.
In the end, my motto is this:
Even the worst haircut improves with a smile,
and looks ten times worse if you do this.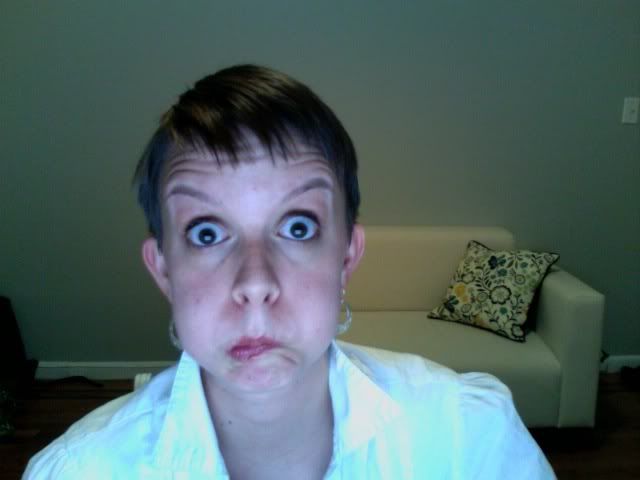 Do not respond to this post by telling me how beautiful I am (it's a knee jerk reaction, you must fight it) Just have a good laugh, because I'm cracking myself up over here!