A couple weekends ago I went to Fashion's Night Out. It is totally not my scene. Everyone there had a couple feet on me and I had to stop myself from offering a granola bar to every model I saw -
aren't you hungry?
I know nothing about fashion or clothing lines, celebrities or brand names.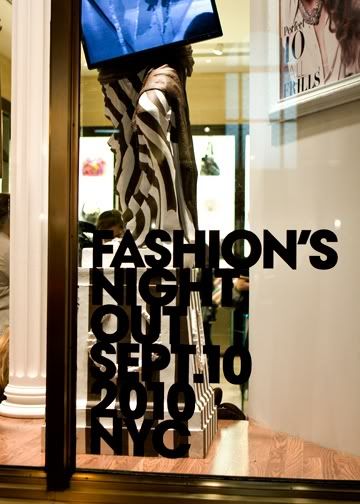 So I felt out of place to be sure, but then I hooked up with my good friends from church and we had a blast! Fashion's Night Out is a spectacle to be sure - but of all the things to see, I had the best time at Tiffany.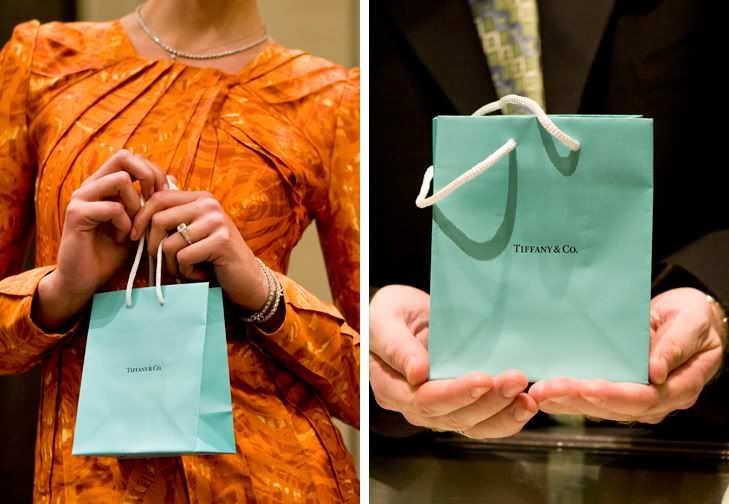 Who doesn't love the sight of those little bags?
And the models were all dressed as Audrey Hepburn. And I loved them.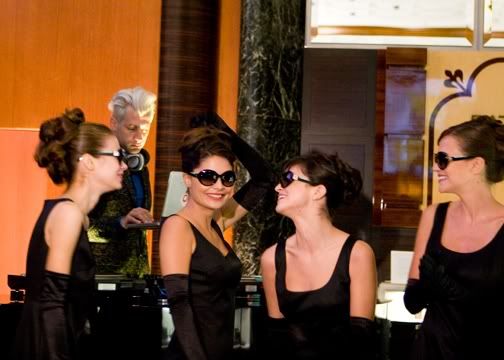 And then the Audreys had a dance party for the cameras - it was very endearing to watch.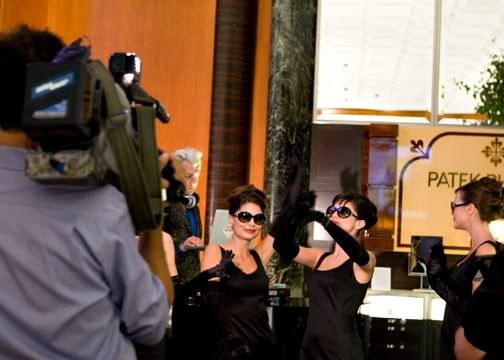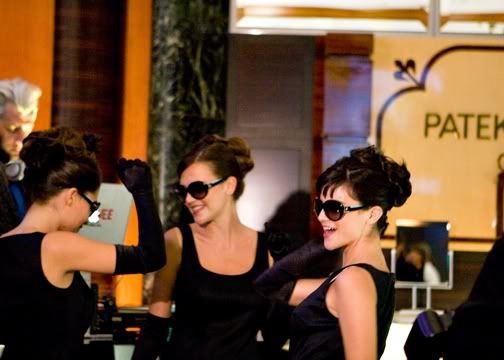 Then all my friends jumped in too. I loved that even more. (Look at those party girls!)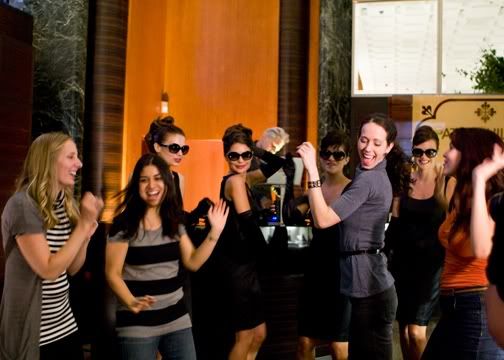 At some point they convinced me to join them.
Thank your lucky stars there was no one left to photograph that.
I was channeling my inner Elaine - totally unaware of the cameras that rolled.
I felt embarrassed for days, but it was still fun.
A Tiffany representative asked if I wanted to be styled.
She really needn't have asked - of course I want to try on expensive jewelry!
You had no idea that styling was such a serious business - well it is, as you can see.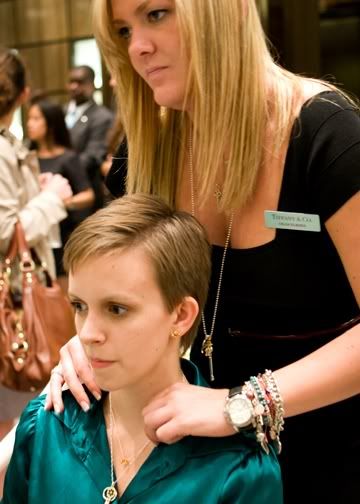 See what I mean about the height issue? And I even picked the shortest model to stand by.








I took this photo for my Grandma. She loves dragonflies and I wish I could buy this for her.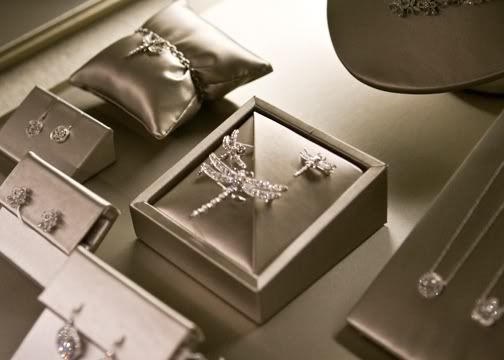 OK, so Grandma doesn't read my blog, but if she ever does she'll know I was thinking of her as I strolled through Tiffany.
The Prada store was decked out to look like a park - turf and all.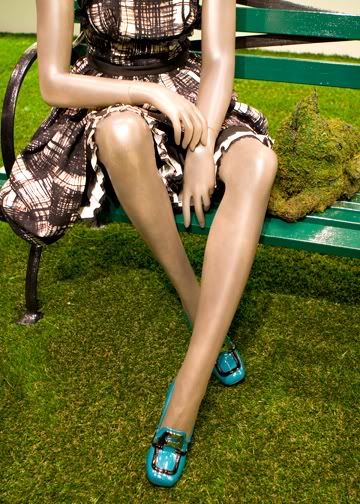 Debi made a friend, she always does.
This (below) is a real, breathing man-nequin. Freaky right? I told you it was a spectacle.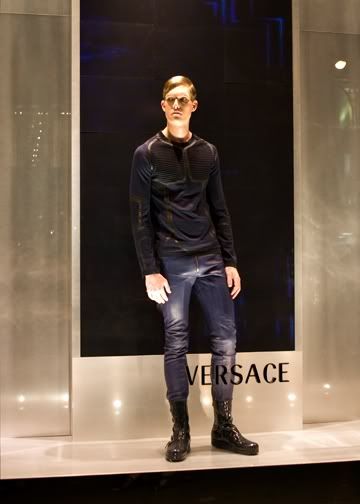 See you next year, Fashion Night - I'm bringing my A-game.