With my little eye, I can see something wonderful happening outside - the coming of Fall! Do you see it? Are you in love with the cool breezes and changing colors?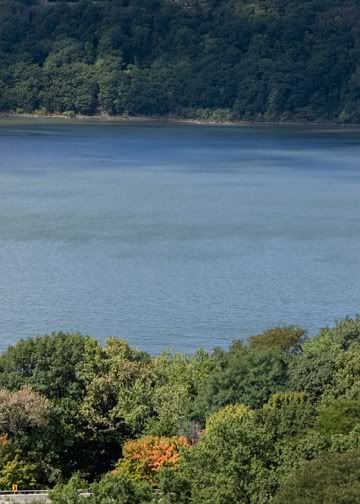 Are you totally jealous of my awesome view of the Hudson?
It is pretty amazing.
For the sake of full disclosure I guess you should know that my view really looks like this.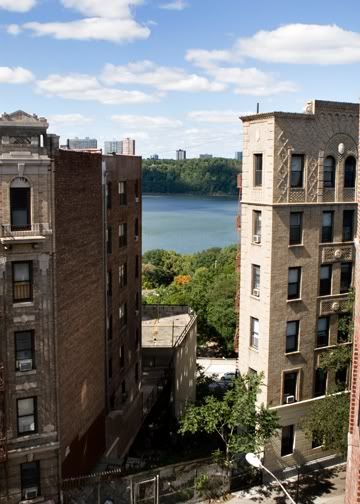 And I could only take this photo by standing out on the fire escape.
But in this city, I'll take any waterfront view I can get.