Well, I certainly hope this series doesn't get very long - as I'd love for our baby to join us sooner rather than later. But I thought I'd document some of the fun things we've been doing to kill time while we wait for the little one to make her appearance. Aside from our regular playgroup and library outings, Ellie and I have been trying to sneak in the occasional adventure while it's still just the two of us.
Earlier in the month we went to an AWESOME little exhibit at the
Society of Illustrators
called The Original Art. It's a juried show that highlights the best in children's book illustrations from the year. It was really fun and definitely a great way to spend an afternoon in NYC with small children. Our good friends, Bea, Olive, and June joined us.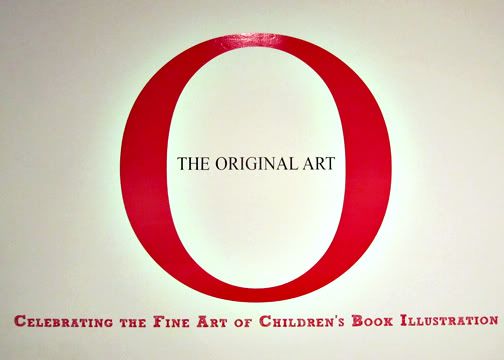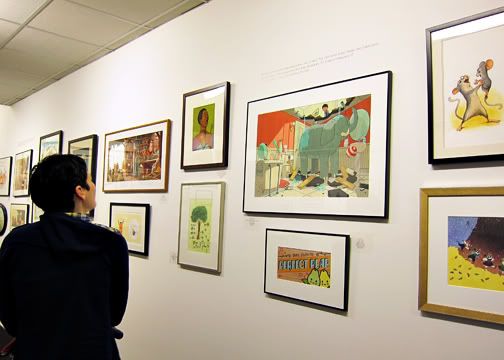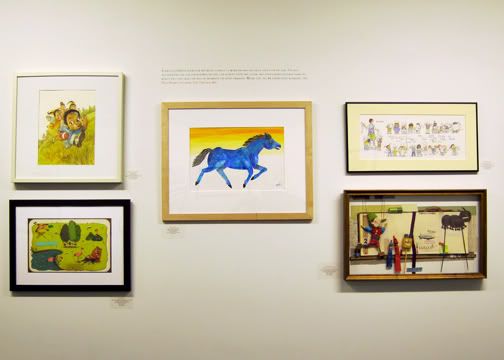 I loved that the artwork was hung high enough that I didn't have to worry about Ellie touching things, and yet the illustrations were engaging for someone her age. We could point to the blue horse or talk about what people were doing in different pictures. Coolest part ever? The reading area set up in the center with all the books from which the illustrations came. We spent a lot of time browsing these treasures.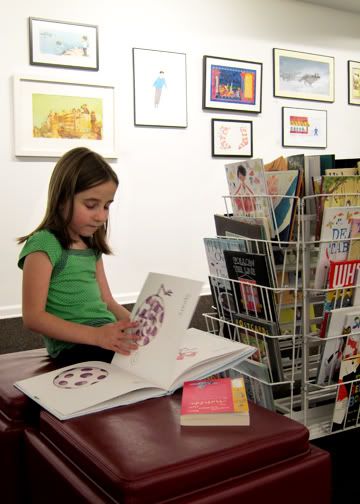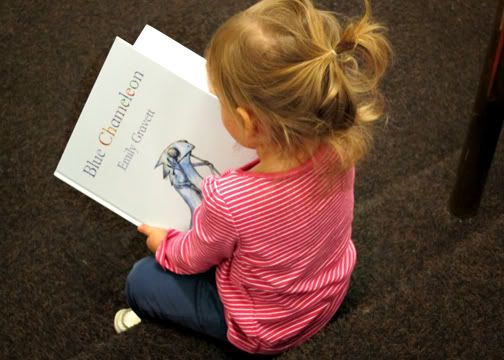 Here's a photo I took of one of my favorite illustrations. It's by Jason Chin for a book called Coral Reefs.
There were so many amazing books that I thought I'd share titles and links to a few of my favorites.
You know, in case you're in the market for some children's books this Christmas.
After we had our fill of children's books, we headed out. You know Ellie always has to travel in style.