I had spent the last hour sitting on the couch feeling sorry for myself.
He was tired and hungry after a long day of work.
Who knows how it started? A harsh start-up by both of us as soon as he walked in the door and we were on our way to the world's shortest fight.
Three sentences into it I yelled, "Just leave me alone!" and stormed off dramatically only to realize that there really was no where to go in this one bedroom apartment. So I escaped into the bathroom and drew myself a warm bath.
He found me there, crying my tears of self-pity. He was sorry and I was sorry. Then there was nothing to do but laugh. We laughed because sometimes you just need to let off a little steam. Sometimes you're just looking for a fight. Sometimes you are sick and tired of the same old routine and you need an impromptu bath time and Papa John's pizza.
Sometimes marriage isn't as exciting or glamorous as we once thought it would be. But always we are in this together.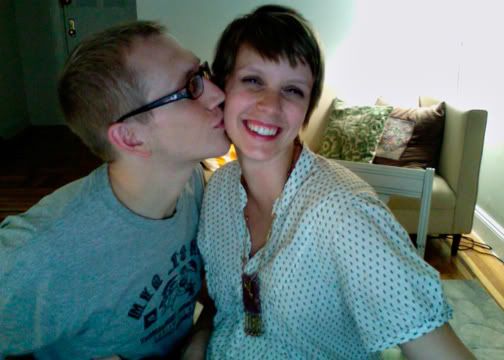 Later that night he brought me a drink of water as we settled into bed.
There were booger-looking things stuck to the inside of the cup near the rim. I complained about them (not being one to suffer in silence) and he cheerfully turned the cup around and offered me the other side.
I drank it.
As we got under the covers my first thoughts were, "
Why wouldn't he just get me a clean glass? Or better yet, why doesn't he pay more attention when he does the dishes so we don't have booger-looking things at all?"
The next thoughts were,
"I'm so lucky that he brings me drinks of water and that he is so willing to do the dishes each night."
"Good night - I love you."
Maybe one day the nice thoughts will come first. For now I'm just learning to keep my mouth closed long enough to let them come at all.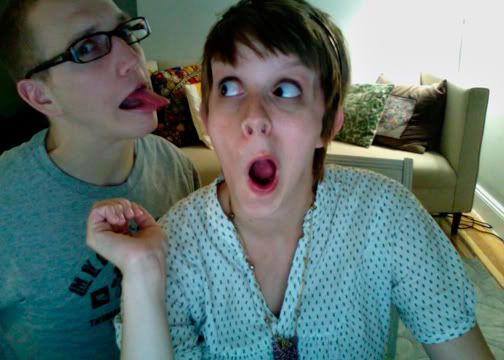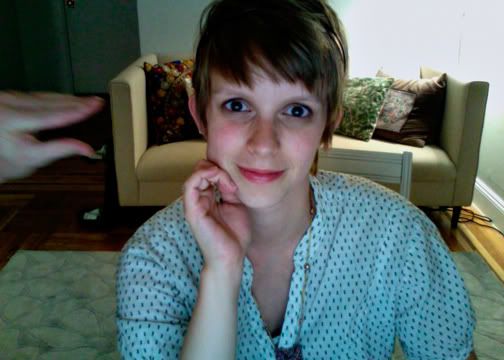 It's not a perfect marriage - who could claim to have that? But it's a marriage that works. And not in the way that your clunky car works until you can save enough to get a new one. It's love and tears and arguments and inside jokes. It's forgiveness and friendship and negotiation. It's service and learning to be selfless together. This marriage - it's
everything
to me.
Wherefore, my beloved brethren, pray unto the Father with all the energy of heart, that ye may be filled with this love, which he hath bestowed upon all who are true followers of his Son, Jesus Christ; that ye may become the sons of God; that when he shall appear we shall be like him, for we shall see him as he is; that we may have this hope; that we may be purified even as he is pure. Amen.
Moroni 7:48
The best marriage advice anyone ever gave me