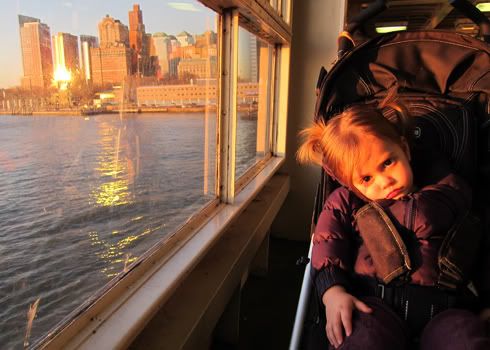 I wrote this a couple weeks ago.
We were having a rough time of it.
Things are better at this particular moment, but I still thought someone could benefit from this.
It was another one of those days. Woke up feeling sandpaper under my eyes. Two poopy diapers before 8:30. Three outfit changes too. Not for me, though. I didn't shower until 1. Spent half the day wishing I could go back to bed. Then I told myself it just wasn't going to happen, so get over it. Somehow that didn't work.
I think I fed the tiniest one at least every hour and half (we have a serious snacking problem) and told the slightly bigger one to
stay-out-of-the-baby-swing-dammit-why-don't-you-ever-listen-to-me
more times than I can count.
By the time he arrived home I was a blubbering mess. Red eyes, snot everywhere, everything about me screaming that I am balanced precariously on the raw edge of motherhood. Ellie ran around saying, "Mommy sad? Mommy frustrated? I need a hug." I couldn't silence the thoughts that I am truly, utterly failing. I think I'm broken. I think I'm not really cut out for this. Why do I want so badly to just run away? Do I not love them enough?
Being a mother is hard.
Just being a human is hard.
Feeling guilty about not doing it well is the worst.
Fast forward a bit. Joe took the girls out for a walk to pick up Indian food for dinner. He ordered me straight to bed for just a few blessed minutes of uninterrupted rest. What a difference it made. The baby cried late into the night, but when she was finally asleep I kept my earplugs in and drew a hot bath. Never understood why my mom was so into bubble bath - but I get it now. I picked out the bath toys, lit a candle, and poured the Johnson's baby shampoo under the running water. It wasn't a spa exactly, but it was quiet and warm and it was the most peace I'd felt all day.
I had time to breathe and think, and I realized a few things. It's really easy to feel like you're failing at the whole thing when you have a number of really awful days. It's also easy to think you're crazy when yesterday found you playing at the park and smiling and laughing and today you are screaming and crying and grabbing at your hair. These things just are. It doesn't mean the whole system is broken. It means you're overwhelmed and tired. But you're not completely lost.
After a little soak in the tub I was able to accept myself. Without dwelling in self-pity, I was able to recognize that sometimes life is just freaking hard. It was a hard day. Maybe tomorrow will be different. Maybe it won't. But one day soon will be different. And through it all, I will be different. Even if the only lesson I am able to learn is to forgive myself and move on, it will be an accomplishment indeed.
If anyone reading this falls victim to the notion that your neighbors are all doing it better than you, just stop. I shared this really personal confession for you. So you could know that I am your neighbor and I fully endorse crying and long soaks in the tub as healthy coping strategies for the really hard days.