Guess who found last year's Halloween costume and insisted on wearing it for most of the day?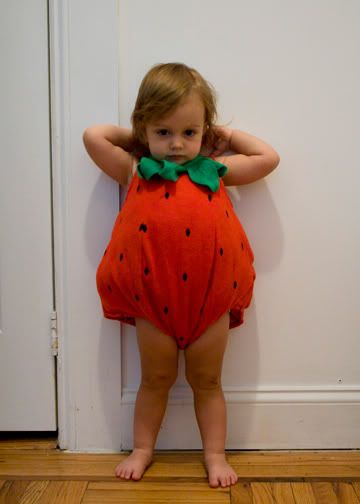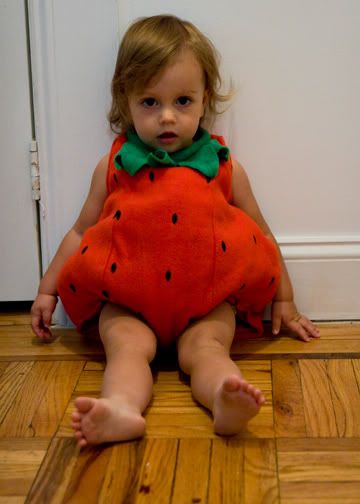 And guess who refused to go to church without BOTH teddy bears?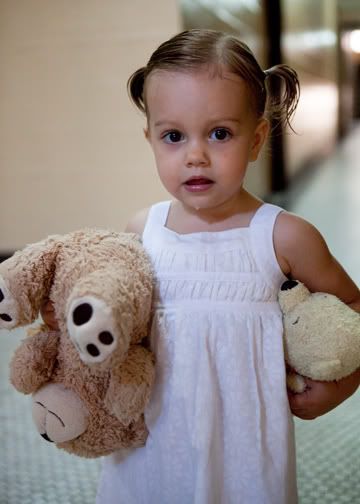 A friend who saw us said, "Sometimes it's just a two bear day."
So true.
I'm so glad to have this little girl in my life. Seriously, I would be lacking in joy if I didn't have a teddy bear toting, zoned out strawberry baby to hang out with each day.