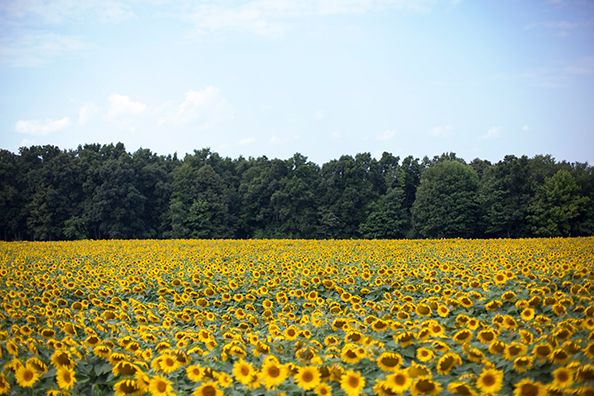 I took this photograph on the way home from blueberry picking this summer. As we drove by these fields of sunflowers, I actually lost my breath. It was like a dream. A miracle. A bit of magic. How blessed I am to live in this world - to experience such beauty.
Today marks 6 months since Mom's passing.
Yesterday I got weepy in Wal-Mart (why does that place feel so much like home?) It was the laundry aisle that did me in.
In the evening I gave myself a short cry in bed, followed by a nap while Joe played with the girls.
Today I saw a beautiful butterfly that struggled fiercely in the wind to fly above me for a long moment. The way it beat its wings, was swept up by the wind, and fluttered back, determined to stay within my gaze - I could have sworn it was her.
When I see something truly beautiful, I sigh with sadness. It's a shame she can't be here to see this.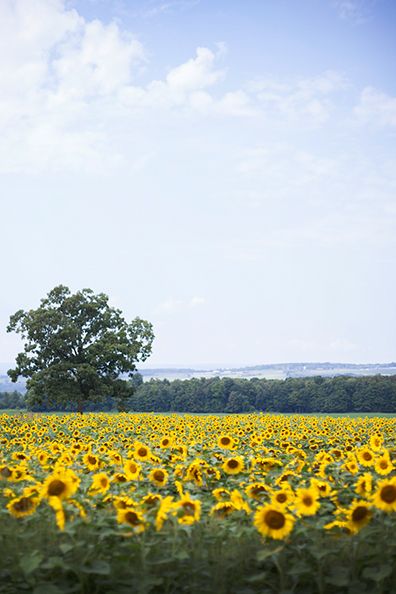 Then I wonder vaguely if she
can
see all this. If somehow she sees more than I can know.
That thought passes without an answer - just the sense that wondering is enough.
My heart holds so many things. Sadness and hope and relief and regret and acceptance. Today, though. Today I feel wonder and gratitude for my butterfly.