I don't know if we'll ever send Christmas cards again. With the births of two girls and one member of the Godhead to commemorate, December is too crazy for me to think about sending cards to loved ones. Valentine's Day, though - I could really go for some crafting to break of the monotony of February. So this year I made some cards (with the help of Ellie's thumb) for some family members.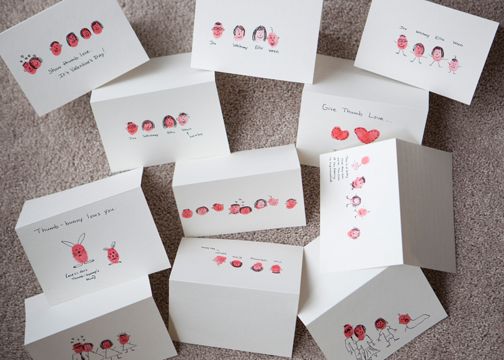 Pretty great, right? Seriously, I don't think I accomplished a single thing of real value in the month of January, so this kind of concerted effort has got me feeling mighty impressed with myself. I just love the idea of handcrafting a special note to the people who mean the most to me - sending a little love through the mail. I like this idea so much, I just might solidify it as Hardie Family Tradition.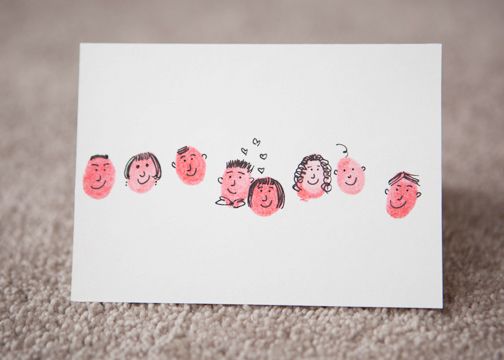 Originally the idea was to make a little portrait of our family on the front of each card, but sometimes Ellie went rogue with her thumb printing responsibilities and I was left to improvise. Poor Wren always got the short end of the stick with this arrangement.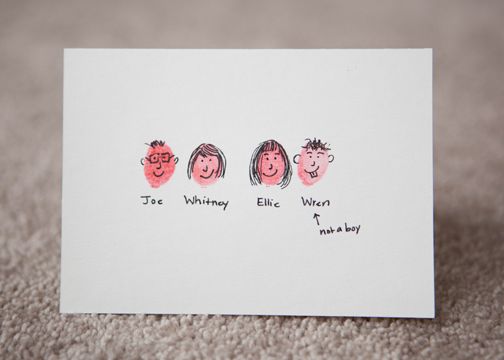 Here she is as a buck-toothed toddler boy.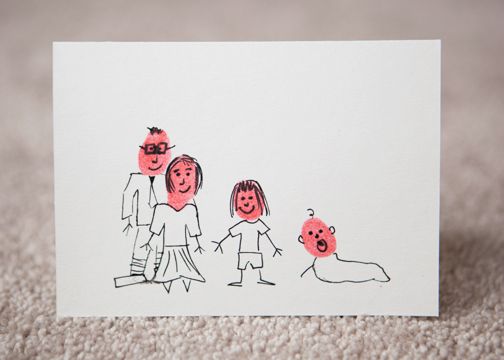 And here she is again - our little slug baby.
Funny renditions of Wren aside, though, the real beauty of Valentine's Cards are witty puns.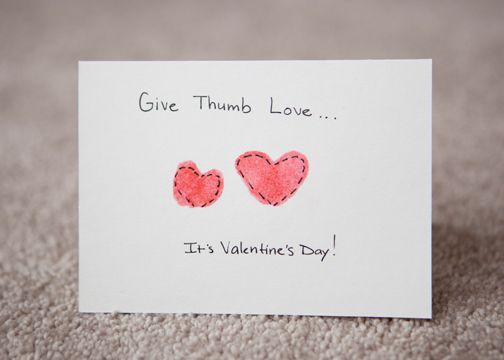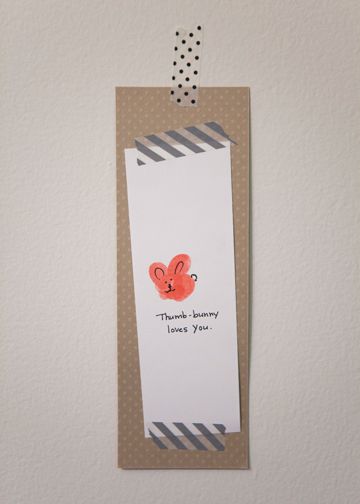 True genius struck me after 8pm when I found a rubber stamp of a maple leaf in my craft drawer. That's right, I can't leaf without you. Ba-haha! Surely there's an arborist society somewhere that will hire me to make Valentines fundraising cards.
Get crafting, friends - nothing brings out the Valentine's spirit like glue sticks and paper doilies.