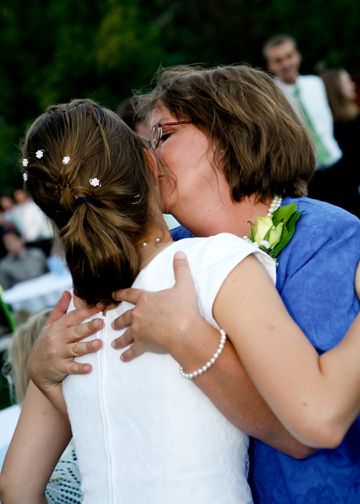 I keep thinking about her favorite Mother's Day. The one she always talked about. When the jelly got too close to the eggs and we served her purple breakfast in bed. Everything was cold by the time we got it to her, but I remember how she exclaimed her delight and made a big fuss over our little breakfast offering.
I recall puny bouquets of indian paintbrushes eagerly gathered in my sweaty hands.
I think back to that essay contest in the fourth grade. I was determined to win her the moisturizing hand cream with the yellow flower on top. It was the first bit of writing I poured my soul into. I can still recall some of the things I said about why she was the best mother in the world.
Mother's Day has often been a difficult day for me - and I know it is for so very many women.
Our relationships with our mothers are complex.
My greatest comfort and most bitter pain both find home in the woman who gave me life.
This mother's day I feel longing.
An ache - like part of me is gone.
A desperation to call her. To connect with her in some way.
I have also been delighted today to realize how much beauty there really is in the world.
Truly life is a gift - every day is a miracle.
And whether I feel joy or pain, in all of it there is an abiding peace in knowing that God is over all. He is taking care of His creations, and it is not my job to worry over what has happened or what will happen. It's my job to be here. To experience whatever life brings. To learn humility and trust and grace and compassion.
My heart is big enough for all of these things. Today I laughed and sang and cried and walked. I listened and swore and hugged. I painted my daughter's fingernails and I enjoyed my husband's culinary masterpiece. I wondered what memories my children will have of Mother's Day. I thought of my mother and I breathed in my daughters.
Today I pondered Ellie's delight on her last carousel ride. And I said a little prayer of gratitude for carousels - because they make me feel like the best mother in the world.