So, I don't really get into Halloween. Not really really. I don't decorate, I'm bored after the first Halloween themed toddler party, and I can't handle any scary movies at all. But I do get into the costume. That's the one thing I really care about - well that and Reese's peanut butter cups. I go crazy for family costume themes - I love group costumes! This was our most ambitious year yet. And boy did it pay off.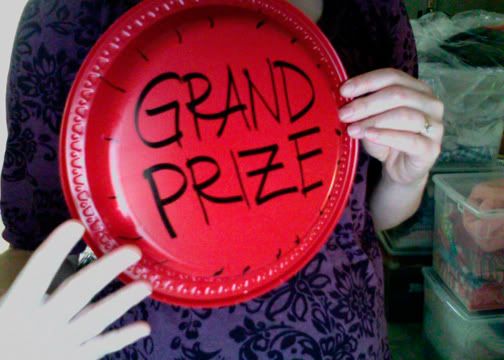 That's right. Grand prize for costumes at the ward Halloween party! And yes, I am such a gloating winner that not only did I save the plastic plate trophy so I could photograph it to show off to all of you, but I will also tell you that the prize included 2 movie tickets. Boo-yah! The taste of victory was sweet this year, my friends.
We may have won the prize for costumes this year, but I definitely failed in the costume documentation department. I was too tired and too pregnant and it was too snowy to take any decent photos of the family in our get-up. So you'll just have to try to eek out the full effect from the random photos I do have.
Halloween 2011: Amelia Earhart, her trusty airplane, and her route around the world.
Like any good pilot, first thing in the morning Amelia had a thorough inspection of her aircraft - complete with tinfoil prop and historic plane model number.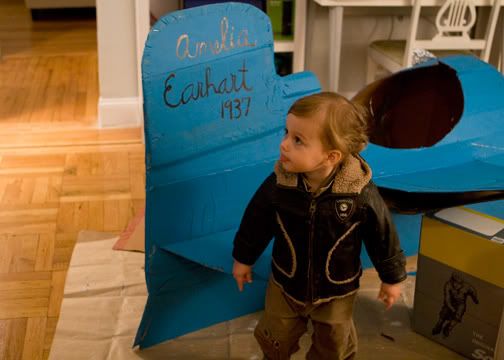 Then she suited up and posed for a quick press photo, detailing her intended flight route around the world.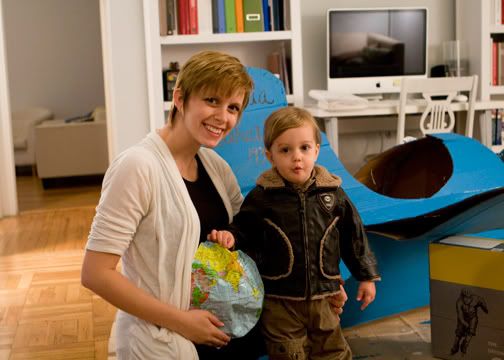 Things quickly went downhill from here as we struggled to get an over-sized cardboard airplane wrapped in a shower curtain, a toddler, and a salad to the church building via subway in the outrageous snowstorm that surprised us all that day.
But we made it in one piece and posed for our only family photo of the entire event.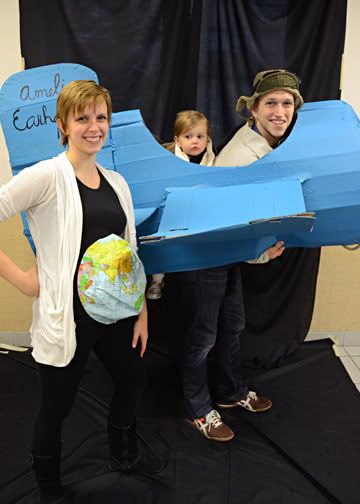 And yes, the airplane was built in such a way that Ellie could ride inside on Joe's back. She wasn't too into it, but I thought it was an awesome touch. And here is a video - probably the best documentation we have.
Wow, get a load of the crazy eyes in that freeze frame. Clearly not enough sleep.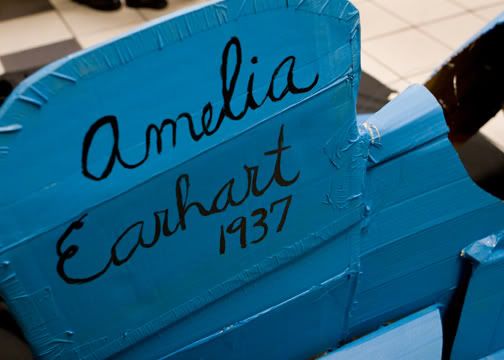 Amelia, you were good to us this year. Next year, though, I think we should all be ghosts in sheets.